Repeating Mouse Trap- holds up to 30 mice $65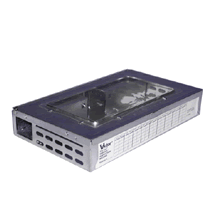 Dimensions: 260mm x 165mm x 69mm. See through lid saves inspection time. Safe to use -requires no poisons or baits. Never needing winding or resetting. Multiple catch trap holds up to 30 mice. Hinged lid makes mice disposal quick and easy. Constructed of long lasting heavy gauge galvanized steel. Perfect for use in homes, apartment buildings, plants and anywhere else poisons are prohibited or ill advised. Convenience of a see through window.
These are great in bird avairys if you have small birds or quail that you dont want to trap.
Price
$65NZ